Last year, the student initiative Common Ground at the UdK Berlin launched the Common Ground Studio (CGS), a mentorship program aiming to support disadvantaged people with migration experience ahead of their Fine Art study application. It offered aspiring artists access to one of the classes, as well as assistance during their preparation and application process.
Samet Durgun was one of the seven participants in the inaugural CGS 2020/21 edition, attending the class of Mathilde ter Heijne, along with many online meetings with the group. During this time, Samet further developed his photographic project "Come Get Your Honey" into an eponymous book published in June this year by Kehrer Verlag. He also exhibited the photo series on several occasions, including the group show "Seen By #15. Nothing Ever Happened (Yet)" at the Museum für Fotografie in Berlin.
In this interview with the Common Ground member Adela Lovric, Samet speaks about his project that tells the story of a group of gender-nonconforming, trans*, queer refugees and asylum seekers in Berlin, and his own journey of weaving bonds and friendships with them through vulnerability and joy. Its title—taken from the pop song "Honey" by Robyn—reflects their shared desire to live better lives while staying true to themselves.
ADELA LOVRIc
Samet, what does your photo series "Come Get Your Honey" aim to show?
SAMET DURGUN
With this photographic story, I aim to broaden what we understand about photographing people who have multiple, historically oppressed identities by challenging the power and relationship dynamics between me—"the artist"—and "the subject." I strive to depict everyone as complex human beings in their wholeness while being aware of the limitations of representation.
ADELA LOVRIC
Who are the subjects starring in these photographs?
SAMET DURGUN
They are the people I bonded with, who are queer, trans, gender-nonbinary refugees and asylum seekers from Berlin. As a side note, I prefer not to use the word 'subject' as I strive to close the gap between the artist, the viewer, and the people in front of the camera.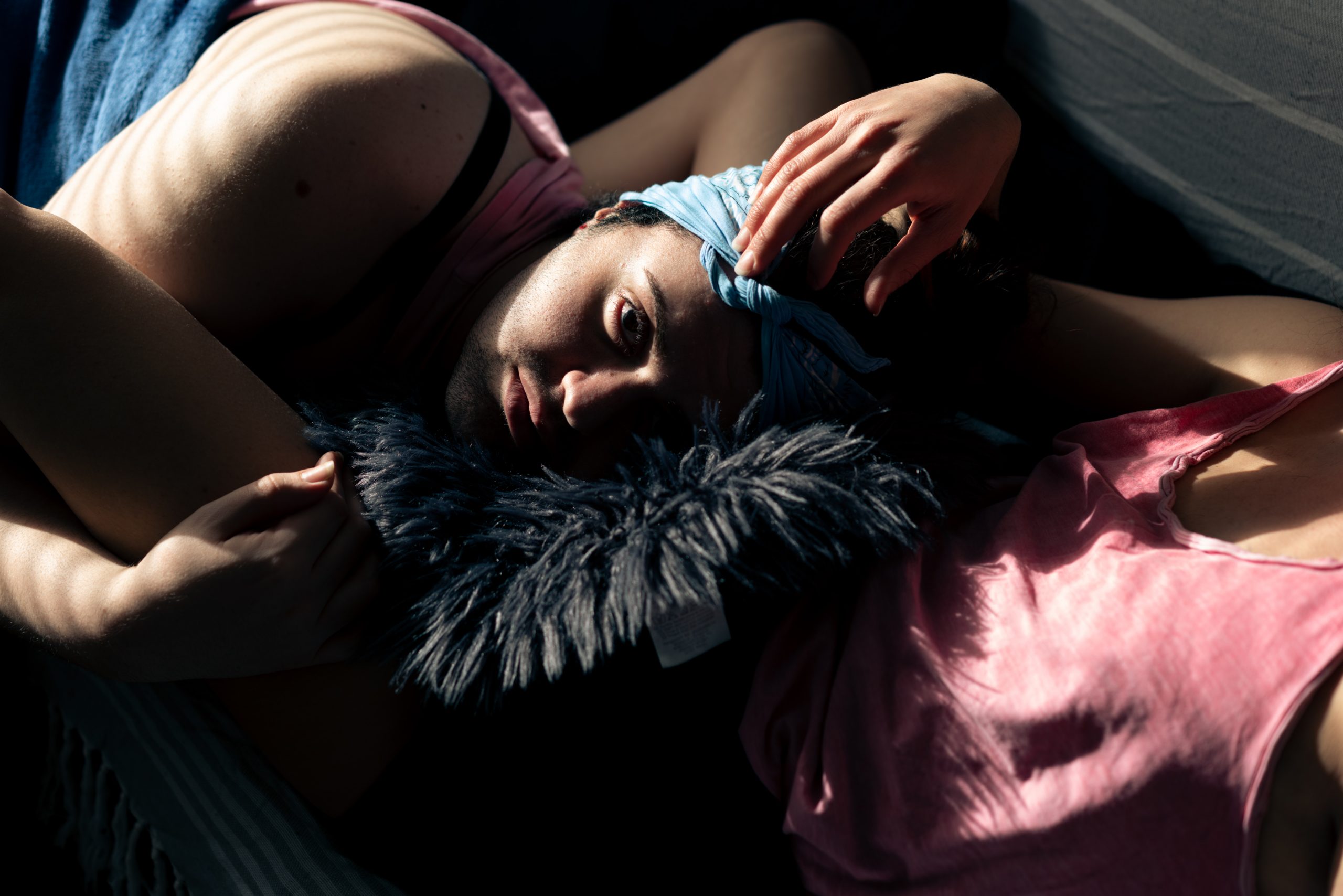 ADELA LOVRIC
What other term would be more fitting than 'subject'? Does 'protagonist' work in this case?
SAMET DURGUN
It could be words such as 'person,' 'individual,' 'people,' or anything that reminds us that they are human beings. The way I see it, 'protagonist' is an alienating term that better fits fictional characters in movies, plays, or novels.
The artist Martha Rosler says: "[T]he 'non-artist' art world prefers art that doesn't direct their attention to the now … They prefer to see it as something that helps them move away from concerns of the everyday … Art has an obligation to speak to people about the conditions of everyday life, not necessarily to make them feel insuperable, quite the opposite, to remind them that they are engaged citizens."
Even if art, especially photographing people, might seem close to "the now" and appreciated for it, the power dynamics in photography are still rigid, therefore serving the viewer's old expectations. I want to create art that makes non-artists feel neither insuperable nor superior.
ADELA LOVRIC
Can you tell me more about these people and your relationship with them?
SAMET DURGUN
The first person I've met was Prince Emrah, a gender-nonbinary (she/he) refugee from Turkmenistan and a figure known in the Berlin underground performance art scene as a belly dancer. Back then, she formed a collective called House of Royals, which provides space and champions BIPOC LGBTQIA+ artists, especially refugees and asylum seekers. Against all odds, Emrah was doing truly trailblazing work, and he was kind enough to accept my request to photograph him for a photo series I was doing at the time. From that portrait session, we grew a friendship. I was able to support the collective with photos while spending time with them and to develop my aesthetics and artistic process.
On one of the show days, Emrah introduced me to a close group of friends with whom she used to share a dorm. That day I met Reza who encouraged me to tell their story and opened the doors of the dorm for me. My visits became regular and relationships got closer; friends introduced me to their friends. I got to know an incredibly diverse group of queer individuals, in and outside the dorm, from countries like Russia, Syria, Serbia, Afghanistan, Nigeria, Iran, Malaysia, Yemen, Libya, and Turkey.
During those meetings, their stories felt extremely close to me. There it was, a group of people I was more comfortable with than most people I've met in my entire life. Every gender-nonconforming, trans*, and queer individual had a different story, a different origin, a different way of living in Berlin, and different plans for the future. Yet there was an understanding for each other, a sense of relief.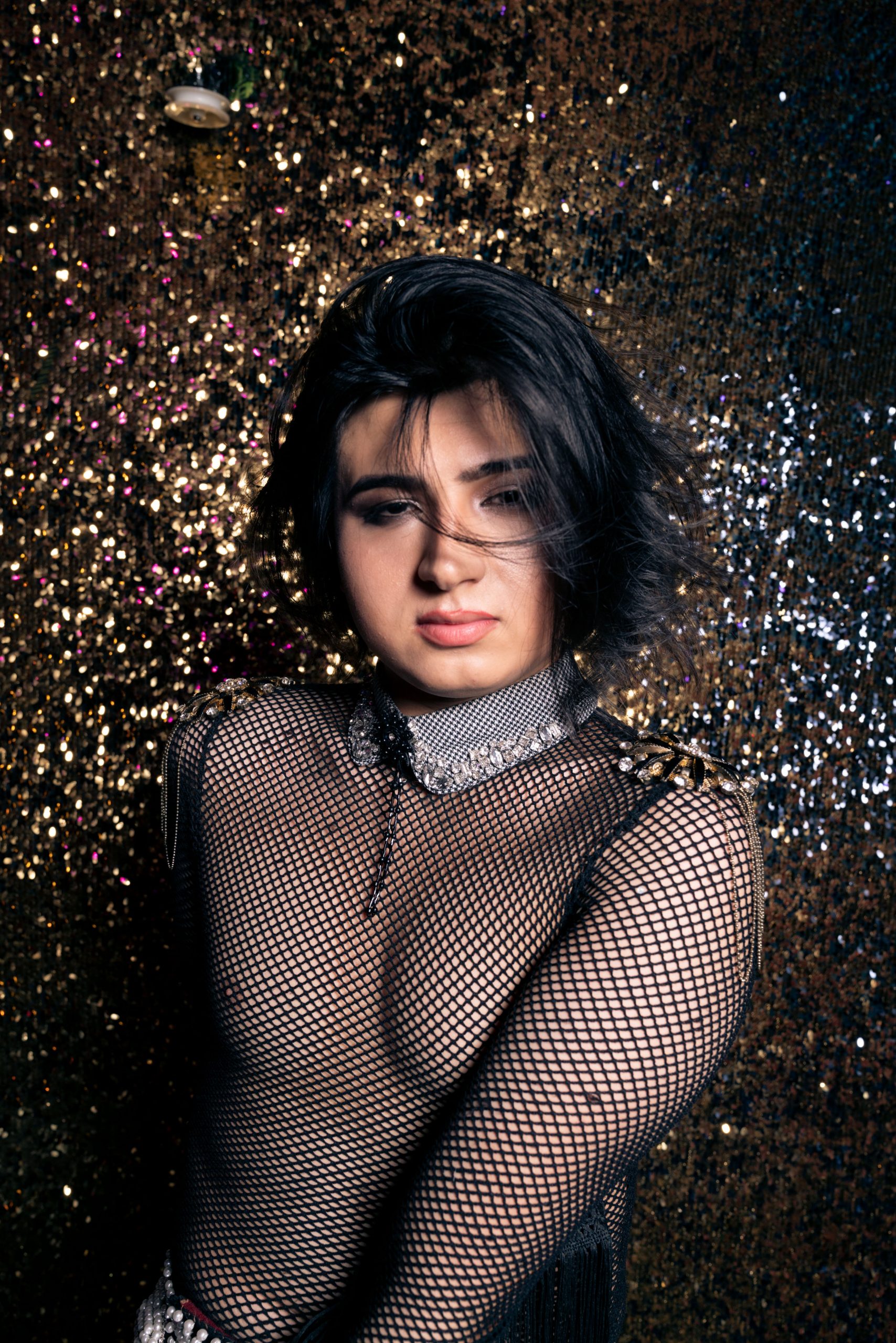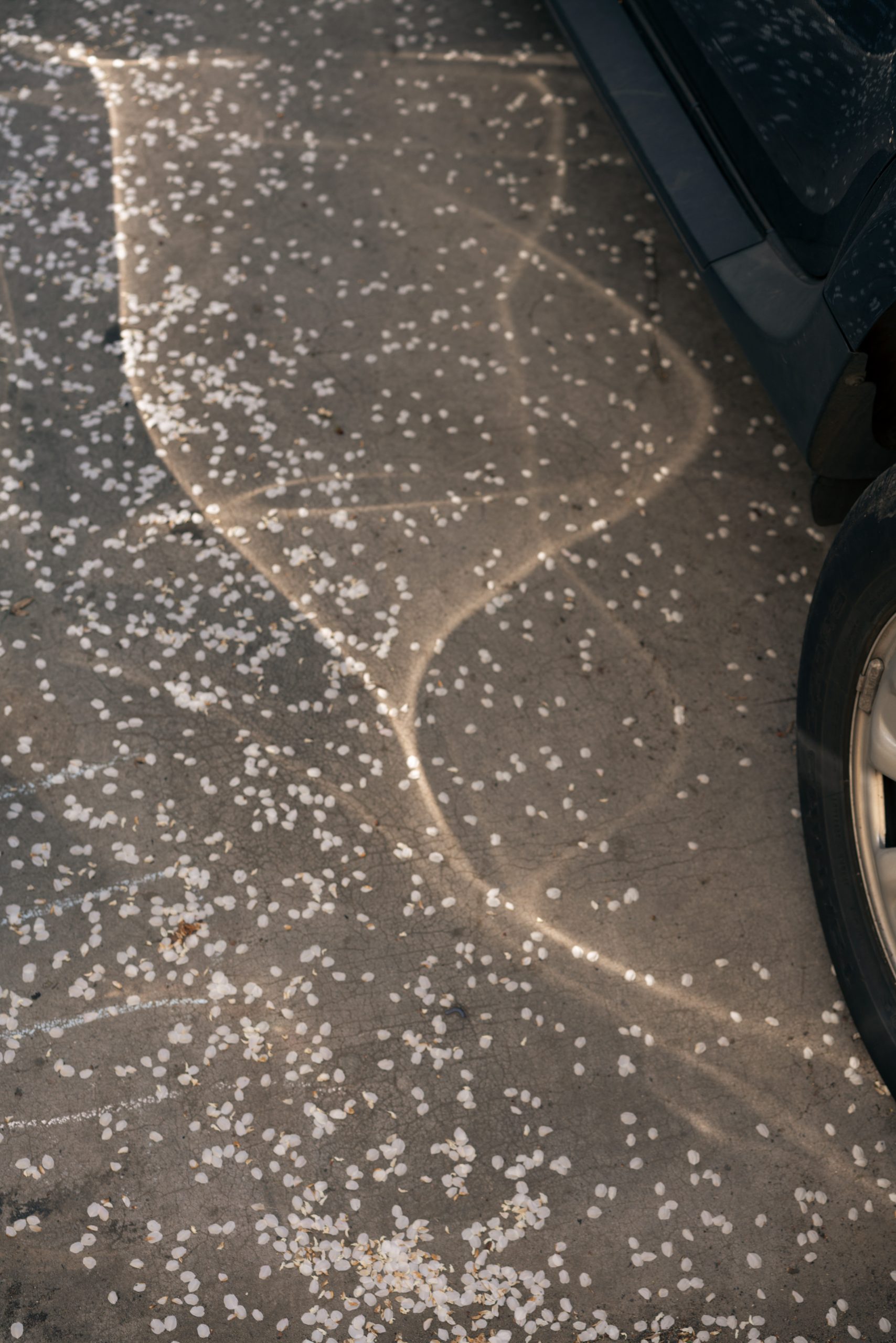 ADELA LOVRIC
The photos are very tender and intimate; they imply an atmosphere of trust. Can you tell me about the process of making them and your intentions behind this kind of up-close approach?
SAMET DURGUN
During my visits, we talked a lot about how we like it in Berlin and how we are doing now. Those were the moments when I was impressed by the warmth, kindness, and resilience I witnessed.
The up-close approach allowed me to eliminate most of the visual clues of the physical space. The viewer is left with the person in front of them, and the rest is up to their imagination. There are fewer elements to be used to perpetuate what we assume about a person or a community. There are also multiple portraits of the same individuals.
As a person who sits in the middle of many historically oppressed identities, I have formed a 'superpower' to perceive who is looking down on me. Thus I asked myself a fundamental question while photographing the individuals: "Whose gaze am I going to serve?"
I try my best to disengage from artistic and journalistic storytelling made merely out of curiosity, saviorism, pity, or toxic masculinity; narratives that are pervasively melancholic, objectifying, mystifying, sensationalizing, or brutally simplifying, thus ultimately dehumanizing.
ADELA LOVRIC
So, this is the gaze you're actively not serving. To borrow your question—whose gaze are you serving with these works?
SAMET DURGUN
The people I photograph first. And then those who are aware of the pitfalls of today's storytelling and willing to expand their perception.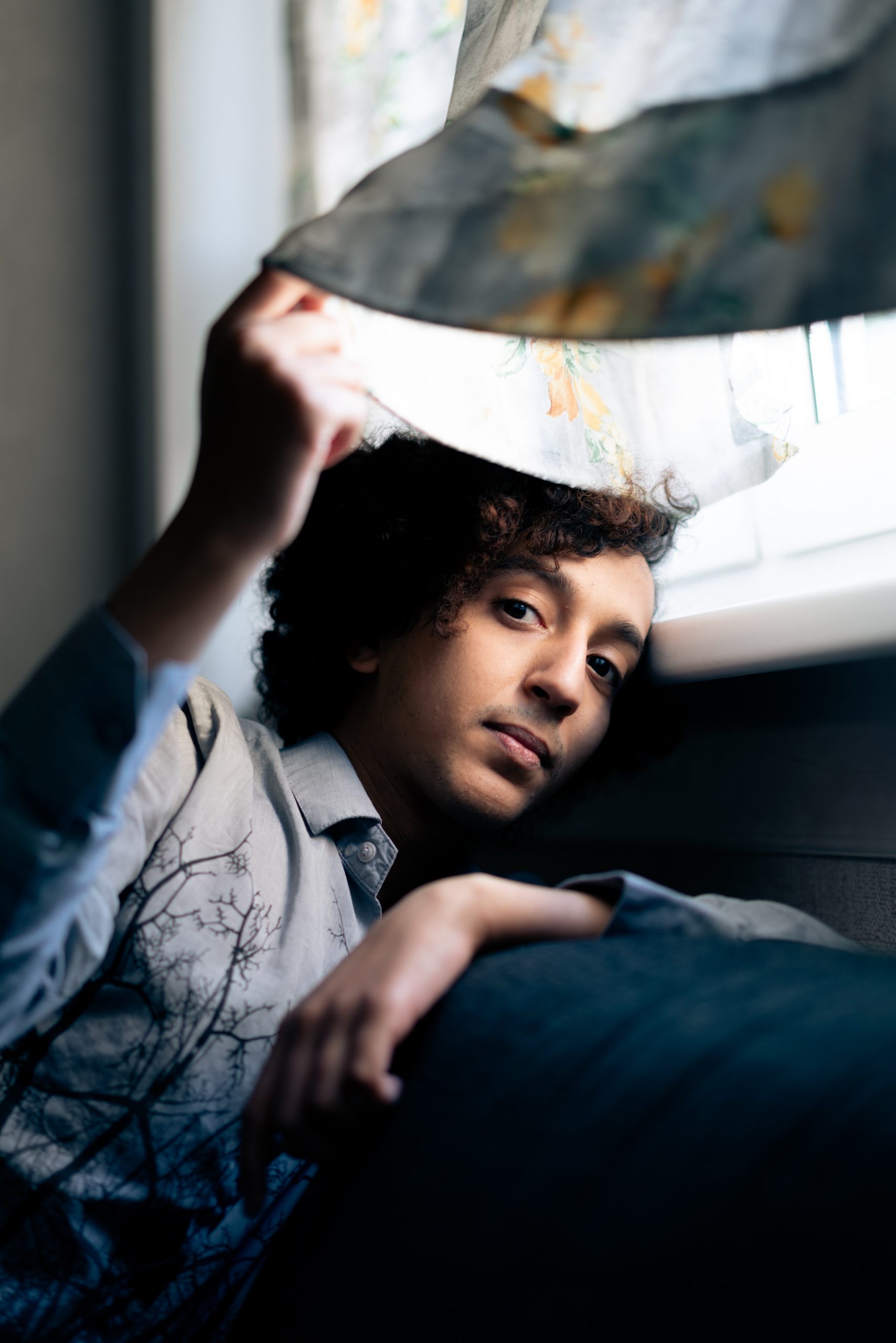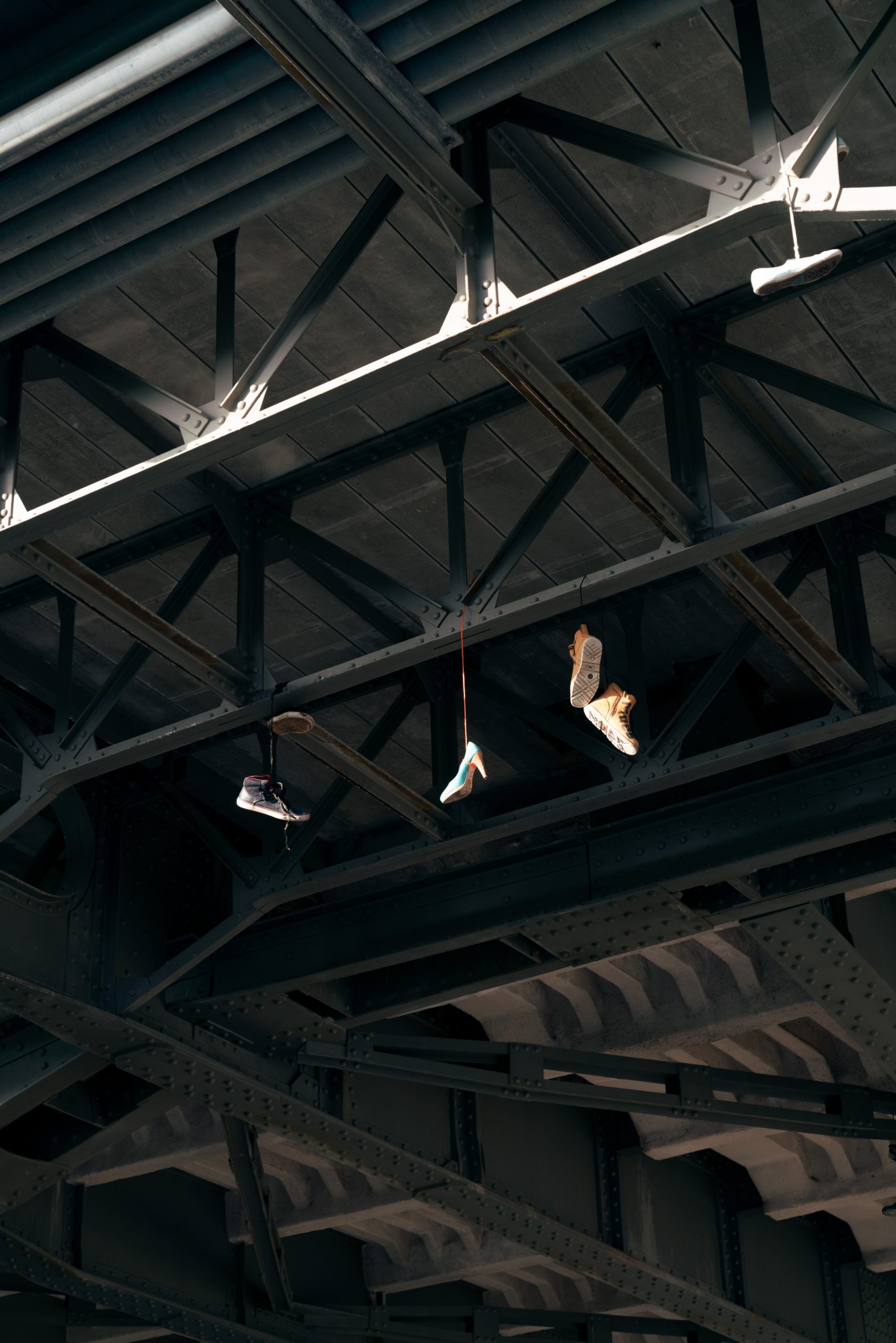 ADELA LOVRIC
You yourself are not part of the depicted community. Why was it important for you to focus on its members?
SAMET DURGUN
Before becoming a permanent immigrant (recently, a German citizen) in Berlin, I came here in 2010 for a summer internship, and I fell in love with the city. The only choice I had back then was to live in Istanbul, and I knew that deep down, I would never feel comfortable living there just being myself.
I grew up watching legendary trans*, gender-nonconforming, and other queer artists on TV, but they seemed from another planet. Until my mid-twenties, no one ever told me their gender identity or sexual orientation—neither did I to anyone! While my friends didn't owe me an "outing," it was very lonely. At the same time, I was always sure that we were plenty (according to a Gallup survey, 15% of the Gen Z in the US identify as queer). Over the years, I had openly gay friends, but the invisibility of the other letters of LGBTQIA+ carried on.
I have so many identities that make me belong to several communities and none of them at the same time. My mom brought us up by comparing us to the mother and the father's side. Men and women in the big family ate in different rooms when gathered together for holidays; guess which side I was on. I've learned about the forced displacement my forebears went through only by reading books. People often questioned if I was a minority in my hometown because of my pale skin, "too thin" bones, and off-accent. My manager in Berlin once asked me at a party if I was drinking water because I am Muslim. I didn't tell him that I am agnostic.
To clarify: I am not counting all these to justify my connection with "the community." In contrast, when there are so many intersections in someone's identity, I look for what connects us—a common ground—rather than what separates us, as there will never be a proper match. As far as the book's context is concerned, I belong to a group of individuals in Berlin who deeply knew they had to find a new home because of their gender or sexual identity. With the power of the community, I am able to connect to a bigger consciousness than myself.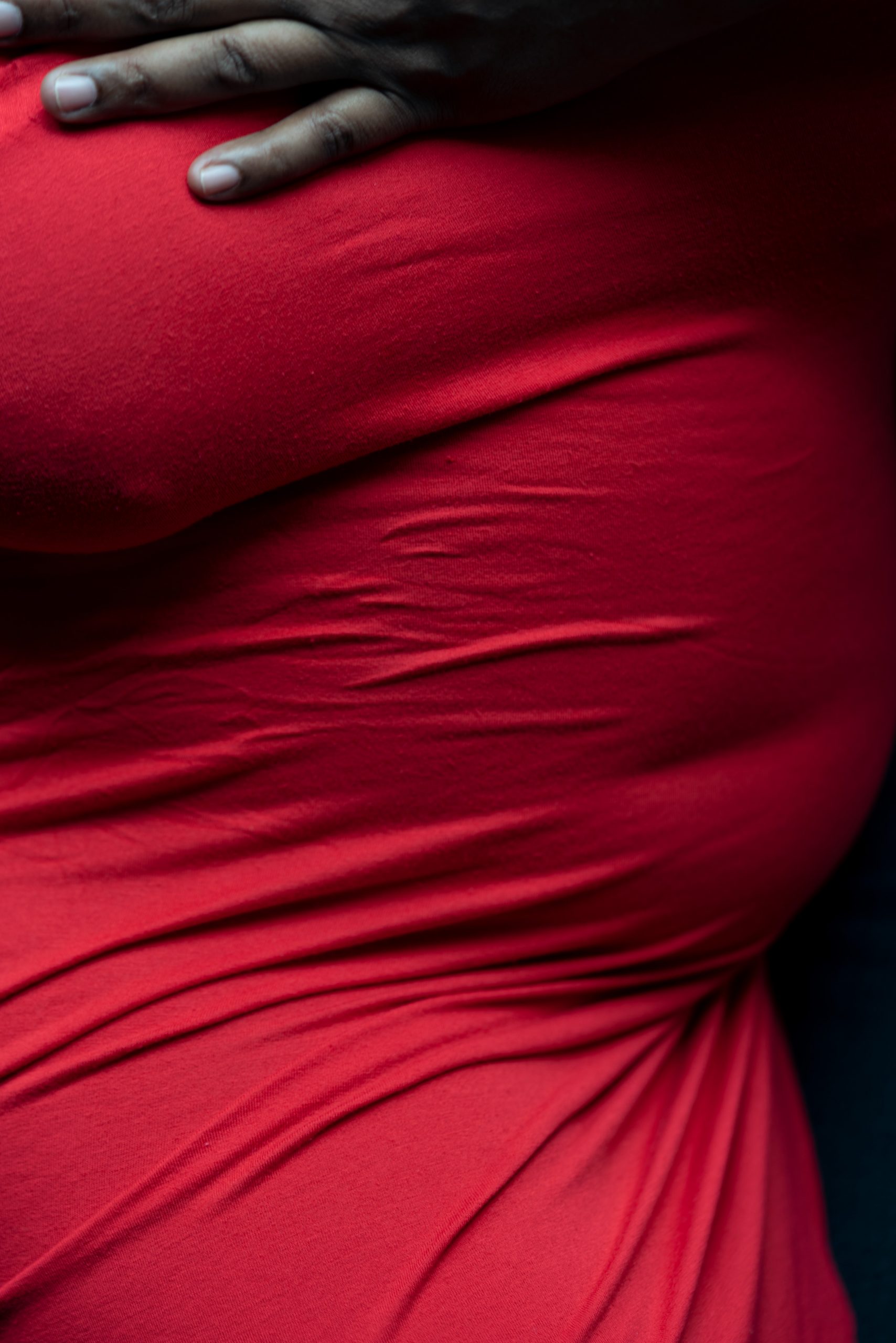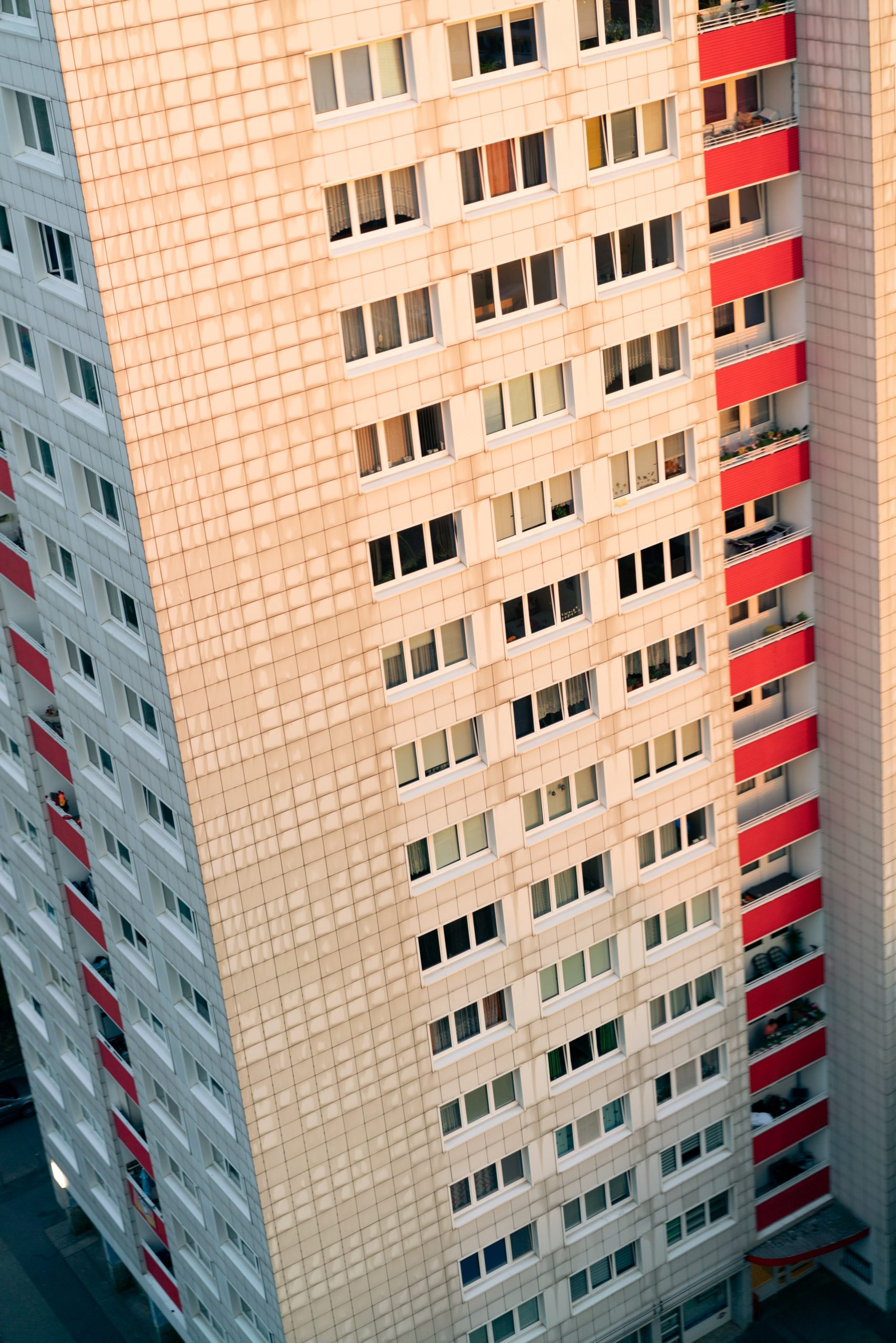 ADELA LOVRIC
How were your ideas, approach, and the final result received by the people you photographed?
SAMET DURGUN
Sometimes ideas came up while in a casual stillness, preparing for a show, or in the middle of cooking. There were also times when I would come up with a concept and visit a particular person. We would discuss the feasibility and drop the idea if necessary. There were times the idea was too personal to show it in a book. I wanted to make sure everybody was comfortable with what they present. Mirna, a hairdresser, asked me to take a picture while she was whipping her hair—she said she had gotten new fancy extensions. On the same day, she pulled out a huge pack of chips from under her bed. We also made pictures of her tying that with a belt, looking like a dress. One of those two ideas made it to the book.
One of the last steps in forming the book was to interview Prince Emrah, who would ask me anything. I showed all the pictures which will be in the book. During our talk, she said she remembers my self-portraits in full-blown makeup and a belly dance costume, which I didn't include. He suggested including them since they deserve a spot. After cross-checking with a couple more people from the book, those pictures became a part of it.
ADELA LOVRIC
This reversal of roles you experienced with Prince Emrah and the interview that resulted seems like a very significant moment in the process. What did this shift of dynamic between you and this self-portrait, chosen by Emrah, mean to you in the context of this photo series?
SAMET DURGUN
The dynamic of the gaze has always been a mix from the first moment. When people are involved in photographic work, it is necessary to acknowledge their power. By acknowledging, I don't mean to "provide space;" I mean accepting that there is participation. People pose for me, and even if they don't, they see the photos afterward. Communication and collaboration go hand in hand.
Two self-portraits were also a fruit of this collaboration, another way of expressing my subjectivity. Thus Emrah's suggestion was a warm welcome; he understood my good intention and will to visualize my participation.
One picture came to life when I borrowed his dress during a show night. His dresses are puzzling even the belly dancers in Turkey, where he lived for a few years before arriving in Germany. She mixes traditionally gendered costumes or rather removes the gender from them. Her clothes are the representation of gender fluidity, thus a fashion statement.
I made the second self-portrait after a makeup workshop session in the dorm. I was there to witness the occasion, and I was asked if I also wanted to participate. One of the friends I knew from House of Royals saw my raw craft and decided to paint me. She certainly did not need that workshop; she just happened to be there and wanted me to look good. I was mesmerized by this interaction, so I had to record this moment. We came to her kitchen during sunset. Her shadow is now present in the picture—both metaphorically and literally.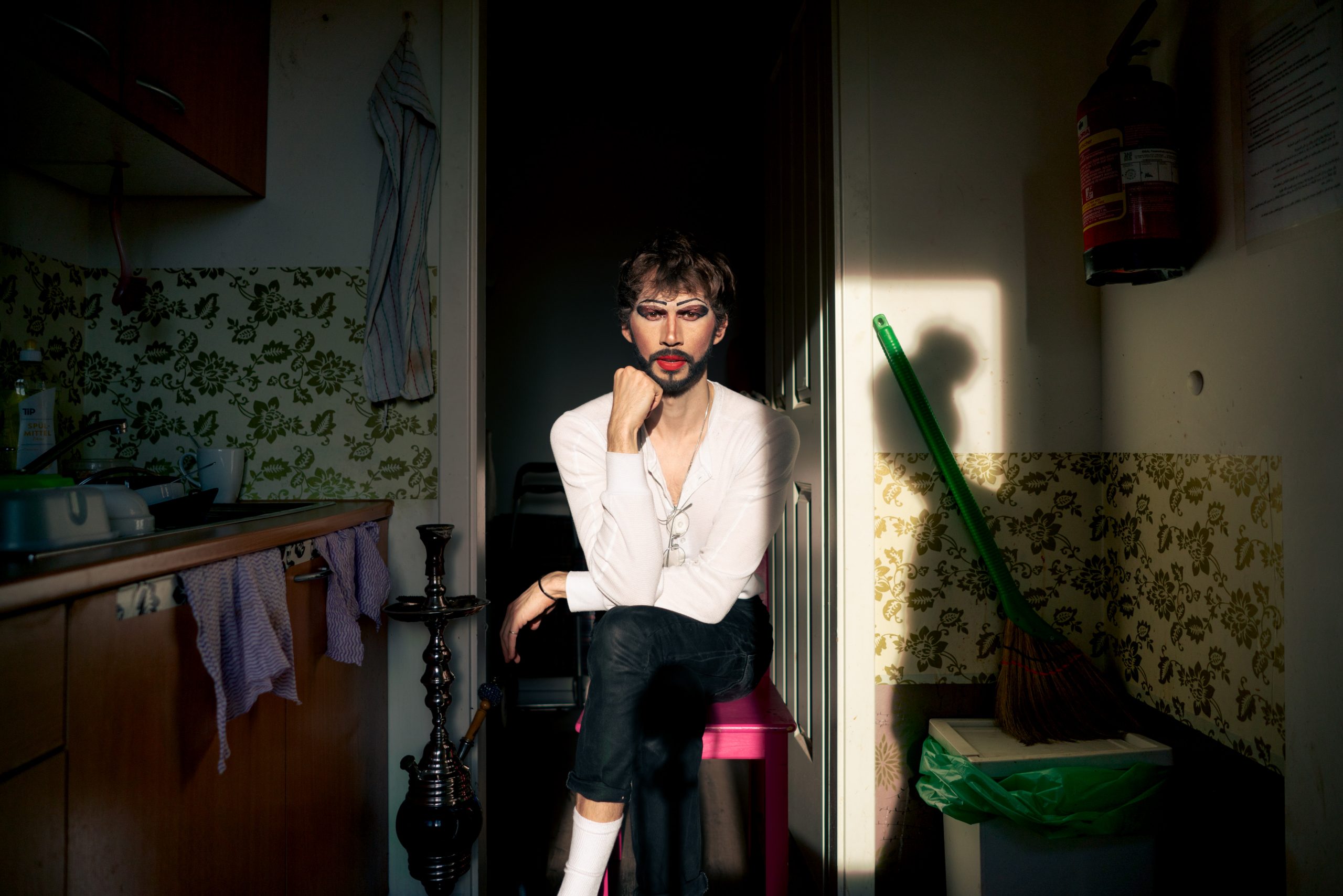 ADELA LOVRIC
"Come Get Your Honey" is not just a series of photographs but also a photobook containing quotes, interviews, voice and video recordings, and a link to the website where the audience can access and read the backstories of some pictures. Can you tell me more about this part of the work and explain why you chose this way of portraying this community instead of limiting it to purely pictorial content?
SAMET DURGUN
The idea sparked while showing an early selection of images to Marianne Ager, the curator who wrote the outro for the book. She asked me whether I had videos. My immediate response was "no," but that question stayed with me. Why was I stuck to the images, although there was so much more to offer?
Perhaps because very few authorities define my taste and hold too much cultural, economic, and political—thus decisional—power. Or maybe I wish to make perfect sense of what I see because it is a photograph. If I think about music, a much more decentralized and mature art form, there are more than 5000 genres. How many photography genres can you count? When I listen to 800 different genres, why should my photography fit one?
Over time, I started seeing photography more as a means than a medium. I remind myself to let go of certain expectations of the medium and form relationships with different elements to enrich my stories, so that people discover, unfold, feel closer, and engage more.
ADELA LOVRIC
And lastly—has this project had any sort of direct impact on this community or on you personally?
SAMET DURGUN
Two people featured in this photo series came to me and asked for a copy of the book to share with their lawyer because both of them, separately, heard that this could be useful as proof for their case of getting a refugee status. The biggest issue asylum seekers face in Berlin, or probably everywhere else, is that the authorities are not convinced by their story. That is why getting refugee status sometimes takes weeks or even years. For these people, in particular, it's been taking a long time. I can't say yet if this was of any help because they didn't get their refugee status yet, but they're in the process. I never thought this could be something helpful in this sense but I hope it will be.
I have also been personally affected as this is my "coming out" to many of my relatives besides my core family and friend group. Whoever goes to my Instagram now can see me in a belly dance costume. So, on a personal level, it was not just about my self-expression but also about finding my confidence and being brave.